We're looking for a developer, but not any old Joe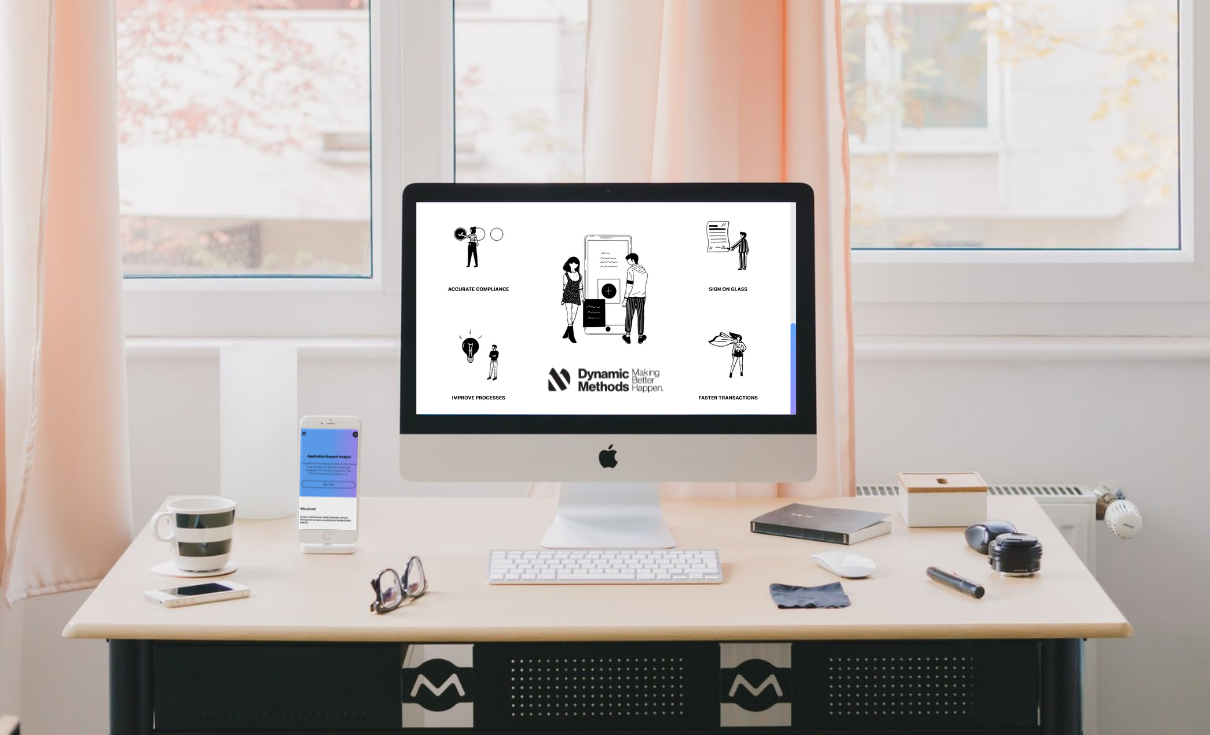 Dynamic Methods is looking for a developer – an addition, not a replacement – because we are growing and our clients like what we do. So what do we say to attract the right person?
Dynamic Methods is great place to work, with awesome people and an amazing technological environment designed to challenge and reward.
It's true, but it sounds lame coming from us.
So we thought the best way to attract the right person is to tell the story of the last right person we employed at Dynamic Methods. And the thing is; he never thought he was the right person. And we kind of think that's the kind of person we need.
This job is not so much about being qualified to be here, more about wanting to be here.
Anyway, his name is Joe, and this is how he became part of the Dynamic Methods' crew… around two years ago…
Retail Therapy
Joe was studying, living in a shared house and working part time. By the third year of his course, the lure/need to earn money outweighed the desire to study, and so, by degrees, he found himself working full time in retail.
But Joe was also a talented developer, self-taught, mucking around with JQuery, PHP and Python.
<em>I'd never done any professional dev work, and had no formal qualifications. I just assumed it excluded me from finding a job as a developer.</em>
Joe was also a creature of habit – he had a job and he had his life out of work; he wasn't actively pursuing his options.
Four Weeks
Through a mutual contact, Joe's name was recommended to us (because we were looking for a developer). We met him, liked him, and asked him if he'd like to try us out. Joe didn't want to give up his retail job, in case things didn't work out. That was cool with us.
He said he'd take four weeks annual leave, and see how things panned out. That was cool with us.
So Joe began his four week trial at Dynamic Methods. We eased him gently; unit tests for the API, and some Backbone and back-end NodeJS… that kind of thing.
I was so out of my comfort zone walking into Dynamic Methods that first day, but the stress and anxiety never really eventuated. Even though I was worried about getting things wrong, there was an acceptance of who I was; what I could do and what I needed to learn.  And I was given space as well as help, and I learned that it was okay to ask questions, do things wrong to do them right – it was a sort of comforting in a way.
By the end of the four weeks, Joe wanted to stay. And we wanted Joe to stay. So he did, but he also continued to work at the retail store on weekends. That wasn't cool with us – we are so much about work/life balance. Three months later, he agreed.
The four week  trial was great; it was natural progression of responsibility, and I never felt overwhelmed.
Two Years Later
Joe is now a well-established, well-respected member of our team, and responsible for a wide range of projects ranging from development to design implementation of UIs. He is even giving guidance to our casual developers.
There's always something to learn in this business. And that's what I enjoy – I get to explore and discover new ways of doing things. I love the scope Dynamic Methods offers me – I'm not working on components of a job, I have authorship of an entire project which is very satisfying.
Joe has also become used to our relaxed way of working together – It's okay to leave the desk and make a coffee (or a glass of banana Nesquik) – and when we clock off, we clock off (usually at 5pm).
I have a fantastic work/life balance. I love the fact that when we're at work, everyone really cares about what we're creating, the quality and innovation is paramount, but the evenings and weekends are mine – I don't think about work, or if I do it's because I want to. And I have to say that the other developers here are inspirational – so talented; they've created a national business from a software program, one that's still developing and evolving cutting edge technology.
Another Joe?
So if you can relate to where Joe came from, you might be able to relate to where Joe is now. We'd like to hear from you at least. See what you think of us. And we'll see what we think of you. Maybe even offer you a four week trial.
Position available: Digital Marketer