CRMs are now in much better form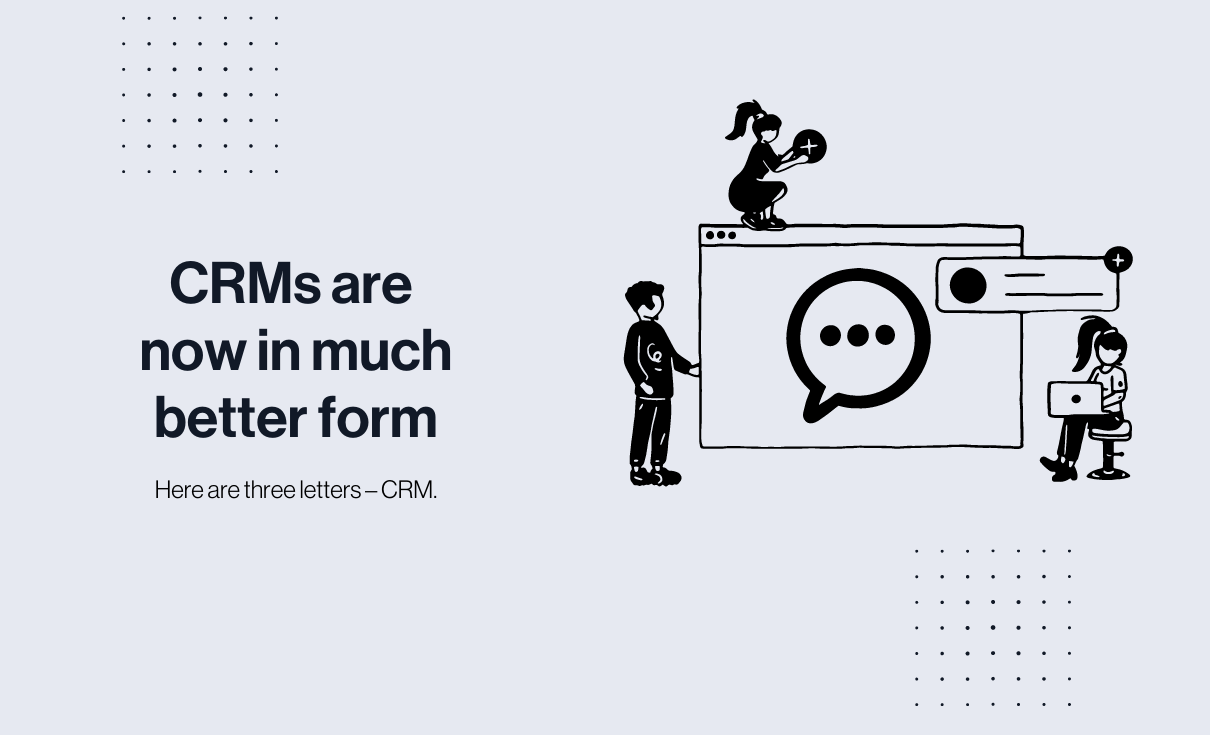 Here are three letters – CRM.
They are recognised and understood by a vast majority successful, proactive business people – Client Relationship Management is vital to working more efficiently, personally and profitably.
Here are three more letters – API.
They are recognised and understood by very few. To a software developer like us, however, Application Programming Interface is the way we communicate – algorithm arteries that pump information to those who use our software.
We are Dynamic Methods, software developers for the Real Estate Institutes across Australia. Basically, our software saves agents a whole lot of time and running around, making agencies more productive.
In the last six months, our Forms software has gone ballistic! The uptake from integrators (agencies and software developers) has been amazing – in fact, it has trebled.
Through our API link, CRMs like Rest, Console, MyDesktop and  Agentbox, just to mention a few (well, four), are using it.
Within these CRMs, agents easily capture information, create databases and customise information for clients and buyers. And now, they're also accessing our savvy Forms software, minimising double-entry and working much smarter. Our Forms can be tailored, and are legally compliant in all states.
Dynamic Methods' Forms software is crisp cutting edge, intuitive and adaptable – savvy with a real kick of functionality.